Experienced
Mechanical Contractor
Reliable, safety-focused, industrial mechanical contracting services
Request a free quote
Your business depends on successful outcomes.
You don't have time to waste on inexperienced mechanical contractors who don't have the right equipment or team.
With over 30 years of experience, Midsouth Mechanical brings unrivaled expertise to every project.
We would highly recommend Midsouth Mechanical Inc. to any industrial company in the Southeast.
Thomas H.
President, Pratt & Whitney
Our process is the key to our success.
Industry Knowledge
Whether you are in aviation, automotive, or agriculture, we've cultivated industry-specific knowledge and expertise.
The right team
Our team selection process is designed to select people who share our values to quality work and safety,
Competitive pricing
Presenting our clients with fair pricing is a cornerstone of our business. That's why our clients use us over and over.
Midsouth Mechanical clients get results.
Just ask them.
Pratt & Whitney has worked with Midsouth Mechanical Inc. over the past 20 years. Midsouth Mechanical has performed numerous projects at our Columbus, Georgia facility including but not limited to piping, welding, pm maintenance, and contracting services. Projects have ranged from as small as $2500.00 to $2,500,000.00.

Midsouth Mechanical has consistently met or exceeded our expectations each and every project. The cooperation and collaboration that Midsouth Mechanical brings to the table is greatly appreciated. All projects have been completed in a timely manner with excellent results.

We would highly recommend Midsouth Mechanical Inc. to any industrial company in the Southeast.

Thomas H.

President, Pratt & Whitney
I have worked for a large textile company for the past 32 years. I have worked with Midsouth Mechanical for over 25 years. Midsouth has provided maintenance support, fabrication, welding, piping and installation of new equipment on many projects. Midsouth Mechanical is very capable in rigging, transporting, and installing machinery of all types. Midsouth Mechanical also installed many other services, such as installing large 10" compressed-air piping loops, underground repairs, design of tooling/processing aids, insulation, many auxiliary items. Midsouth Mechanical has consistently met or exceeded our expectations. All projects have been completed timely and efficiently. I recommend Midsouth Mechanical as a high-quality mechanical contractor.

Charles P.

Milliken, Project Manager
Carlisle Services is pleased to provide this business letter of reference for Midsouth Mechanical Inc. We utilized Midsouth Mechanical most recently on a large project located in Columbus, Georgia, and they were great to work with from the bidding phase all the way through completed construction.

We have found that Midsouth Mechanical's quality of work to be excellent and their pricing very competitive. Their crews work safely and efficiently. Communication between their crews, office, and managers with our personnel has been great and we have been kept up to date throughout the entire project. All deadlines provided were met with ease, they attended all meetings in relation to this project and all materials were delivered with priority and installed flawlessly.

We are very pleased with Midsouth Mechanical Inc. and would recommend them for any and all mechanical contracting needs.

Chase. C

VP, Carlisle General Contracting
Get to know our mechanical contracting services.
Safety is paramount in everything we do.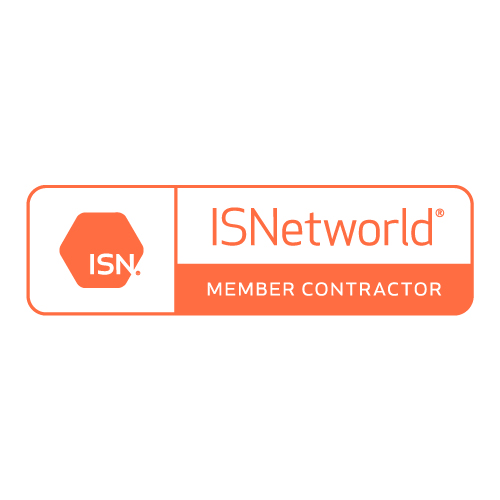 ISNetworld Member – Midsouth Mechanical has maintained an A rating through ISNetworld since joining in 2012.
Avetta Approved Contractor – Since 2012 Midsouth has maintained A ratings as an Avetta approved contractor.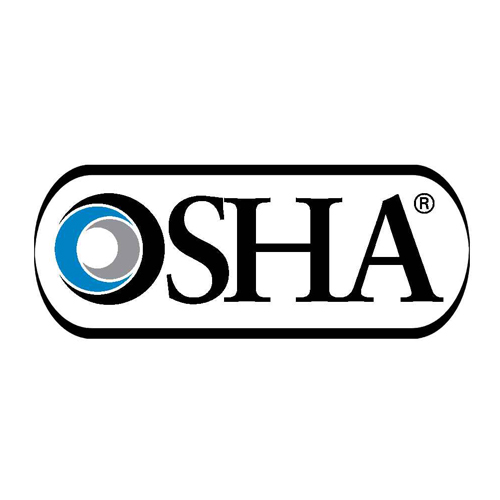 OSHA Trained – All team members are equipped with OSHA 10 certification. OSHA training is performed in house through our OSHA Certified Trainer.
Are you ready to get your project started?
Request to speak with a solutions consultant today.
An Industry-leading Mechanical Contractor Near Atlanta
Headquartered in LaGrange, Georgia, just an hour outside of Atlanta, Georgia, Midsouth Mechanical has proudly serviced clients across Georgia and the Southeast for over 30 years. We are mechanical contractors who are committed to safe, high-quality, and cost-effective servicing of commercial and industrial companies. This has given us the opportunity to grow into an industry leader. We offer a wide selection of mechanical contracting services including, press services, rigging services, process piping services, machine moving, steel services, and industrial services.
If you have ever been to LaGrange, Georgia then you know why our company is headquartered here. It's one of Georgia's best-kept secrets and a wonderful place to raise a family. Our team loves all that LaGrange has to offer and they don't mind traveling to Atlanta, Newnan, Columbus, or wherever the job takes them that day.
We also have an office in Greenville, South Carolina which services clients in Greenville, Spartanburg, Anderson, and Columbia.
Mechanical Contracting Capabilities for Every Job
If you're looking for a safe, cost-effective, reliable mechanical contractor, you've come to the right place. Our team of millwrights and engineers is highly trained and experienced. Safety is ingrained into everything we do.
Our founder encouraged creative thinking from the top to the bottom of the organization and we instill that same philosophy today.
Rigging Services
We have the right team and the right equipment to carefully move heavy machines. If your machine moving job calls for loading, transporting, and unloading equipment weighing hundreds of thousands of pounds, we have you covered. This is something we have a lot of experience doing. For many of our clients, we are there go-to mechanical contractor. Our reputation in this industry is something we are proud of.
Millwrighting
The same team that is equipped to move heavy machinery can also fully disassemble and reassemble intricate industrial machinery. Our mechanical contractors will fully service equipment including lubrication, seal replacement, bearing replacement, etc. If repairs are required, we have the grinders, lathes, and milling machines to quickly repair any damage. We go the extra mile to ensure there is no downtime once the machine is put back into service. We do this to save our customers headaches and unnecessary costs.
Press Services
We are mechanical press experts. We rebuild, repair, install – whatever is needed to keep your press running smoothly. Reliable, accurate, and repeatable action is what we look for when we are working with mechanical presses. If you have an older press, we can upgrade the electronics and other components to increase the efficiency of the machine. If there is unnecessary vibration from operating the press, we can apply anti-vibration techniques to minimize the damage to the press as well as your facility. These are just a few examples of our machine press capabilities.
Steel Services
Steel demands respect. Our facility mixes heavy-duty equipment with fully-automated modern machines to turn large steel coils into usable components. We use precise methods, highly trained operators, and hi-tech machinery to form steel in our facility. No bends are too complicated for our highly accurate press brakes. Not only do we fabricate steel, we specialize in steel erection, and machine guarding. Throughout the states of Georgia and South Carolina, we have implemented numerous large steel projects for food-grade production facilities. This includes structural platforms as well as ductwork.
Atlanta Area's Safest Mechanical Contractor
When it comes to safety, our goal is to reduce work-related injuries to ZERO. Every team member is trained to identify and report unsafe behavior. Our standards for safety go beyond what's required of us.
Getting a Quote for a Mechanical Contracting Project
If you have mechanical contracting needs anywhere in the Southeast please get in touch with us. We will quickly respond and then work with you to put together a quote for your project. Please give us a call at (706) 302-3901 or submit a request through our contact form below.
Are you ready to get your project started?
Request to speak with a solutions consultant today.
Read more about Midsouth Mechanical Contracting