Get assistance quickly by calling a project manager.
We focus on safety, being cost-effective, and high-quality work – every time.
706-884-3206
Experienced Rigging from the Southeast's Go-To Mechanical Contractor
Midsouth Mechanical is one of the Southeast's leading mechanical contractors providing safe, reliable and cost-effective rigging services. In fact, rigging has been a primary service offered by our business for over 25 years. Our rigging service focuses on two things:
-Safely moving heavy machinery by using the best equipment and most experienced riggers.
– Minimizing our customers' downtime and saving them money.
Since 1989, Midsouth Mechanical has offered rigging services to our client base of plant engineers, construction companies, machine shops, fabricators and mills. Our rigging department can provide any rigging requirement while offering affordable rates for their services. We focus on machine moving, millwrighting, and plant relocations. We have thousands of square feet of warehousing space located throughout the Southeast offering our clients a way to inexpensively store machines while they await transportation and installation.
Move heavy machinery with confidence
Midsouth Mechanical has the experience and equipment to move your heavy machinery quickly and safely. We have a wide variety of specialized equipment that can handle any machine moving job, regardless of the size or weight.
Our team of riggers are highly experienced in machine moving and have the knowledge to get the job done quickly and safely. We take safety seriously and follow all safety precautions to ensure that no one is harmed during the machine moving process. Heavy machinery is moved very carefully on the job site by riggers who are experienced with how it should be lifted up and transported.
If you own heavy equipment like cranes or bulldozers, you probably know that they are not something you want falling during the loading and unloading process. Not only would that be expensive, it could hurt someone.
We understand that downtime can be costly for our customers, so we work diligently to minimize it. In most cases, we can move your machine within a few days' notice. We also offer storage services to our clients, which can help reduce downtime even further.
If you need machine moving done in a hurry, call or send us a message today to see how we can help.
Heavy equipment – even the largest machines – need to be moved with precision and care. At Midsouth we manage all the logistics for rigging, lifting, securing, moving, erection, and setup of oversized and heavy industrial boilers and process equipment – from transportation to installation of the machinery you need to complete or start your steam plant.
Relocate entire plants on time and under budget
Our plant relocation team will disassemble your plant, load the components onto trucks, and drive them to their new location. Once they arrive, our engineers can reassemble your plant in a matter of days.
Call Midsouth Mechanical if you need skilled plant relocation technicians for your project on time and under budget. We offer plant relocations for all kinds of industrial equipment including: chemical processing units, electrical switchgears and panels, dryers, heat exchangers, turbines and generators, pressure vessels water pumps , pipes valves fittings , pressure piping systems and tanks .
Whether it's a small plant or an entire facility we've got the right team to get the job done quickly and safely at a fair price while minimizing downtime.
The best millwrights in the Southeast work for Midsouth
Get quality millwrighting and mechanical contracting services from our highly skilled team of mechanical contractors.
We specialize in mechanical contracting and millwrighting, which includes:
– Precision machine repair
– Shaft alignment
– Welding and fabrication of new equipment or replacement parts for failing machinery
– PVT piping design consulting
– Mechanical process engineering
– Structural steel erection (overhead cranes/gantries)
Our engineering department can offer engineering support to your project in the Southeast region whether it is mechanical, structural, or piping. We are extremely thorough with our calculations when it comes to mechanical applications because we know that failure could be dangerous if things go wrong. Our engineers are trained to handle all types of mechanical applications including mechanical calculations, HVAC design, and mechanical piping.
If you need mechanical work done for your process, structural or piping application contact Midsouth Mechanical today! We service mechanical contractors located in the Southeast.
As a mechanical contractor we know that downtime is costly and can wreak havoc on your business – whether it's a delay in production or decreased revenue from standing still equipment – so we work hard to minimize downtime whenever possible. We offer 24/7 emergency services as well as routine maintenance contracts to keep your machinery running smoothly at all times so you don't have to worry about unexpected problems arising.
Secure warehousing for large machinery
Midsouth Mechanical also offers warehousing for large machinery. Our warehouse is over 18,000 square feet and can accommodate any size machine. This can be especially helpful if your machine needs to be serviced and you don't want it taking up space in your factory. It can also be helpful if you need to store extra machinery while you're moving or rebuilding.
We have a team of experienced workers who can move, repair, or rebuild your equipment quickly and efficiently. We also have a field over 100 of the most skilled workers in the Southeast, so you can rest assured that your equipment is in good hands.
If you need to warehouse large machinery, call or send us a message today to see how we can help.
Large forklift rental, up to 15,500 pounds of lifting capacity
Midsouth has a vast stock of forklifts available for rent. Let our experienced team help you decide what is the best option for you and your job. We will work with you from the beginning to the end of your project to ensure our equipment is running efficiently and effectively.
Call us today to learn more about our forklift rentals, or visit our website to browse our inventory. You can also send us a message through our contact form if you have any questions. We look forward to hearing from you!
Midsouth Mechanical clients get results.
Just ask them.
PSI
Midsouth Mechanical has consistently met or exceeded our expectations each and every project. The cooperation and collaboration that Midsouth Mechanical brings to the table is greatly appreciated. All projects have been completed in a timely manner with excellent results.
Thomas H.
President, PSI
Midsouth Mechanical is very capable in rigging, transporting, and installing machinery of all types. Midsouth Mechanical also installed many other services, such as installing large 10" compressed-air piping loops, underground repairs, design of tooling/processing aids, insulation, many auxiliary items.
Charles P.
Milliken, Project Manager

We utilized Midsouth Mechanical most recently on a large project located in Columbus, Georgia, and they were great to work with from the bidding phase all the way through completed construction. We have found that Midsouth Mechanical's quality of work to be excellent and their pricing very competitive.
Chase C.
VP, Carlisle General Contracting
Let's talk about moving your machine.
Request a free quote today.
Safety is paramount in everything we do.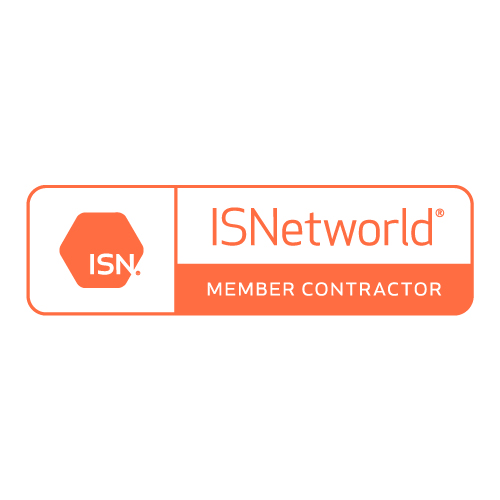 ISNetworld Member – Midsouth Mechanical has maintained an A rating through ISNetworld since joining in 2012.
Avetta Approved Contractor – Since 2012 Midsouth has maintained A ratings as an Avetta approved contractor.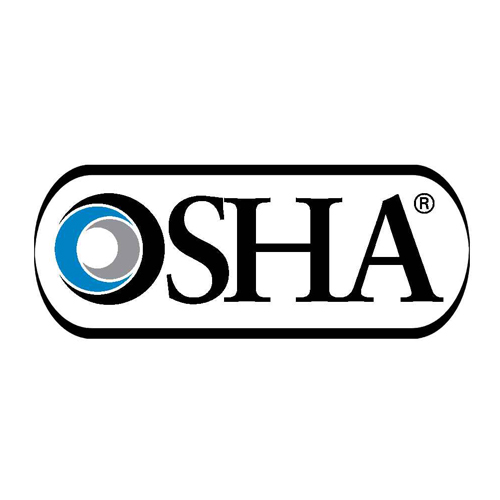 OSHA Trained – All team members are equipped with OSHA 10 certification. OSHA training is performed in house through our OSHA Certified Trainer.
Explore Other Rigging Services
Learn more about our mechanical contracting services
Our secret to completing jobs on time is our team's comprehensive mechanical contracting capabilities. Explore them below.
Let's talk about your mechanical contracting project.
Fill out the form to speak with a solutions consultant today.